Rent Storage
Browse our available units. You can book a unit online by selecting the size and payment option and then clicking the rent now link. If you need help please call (989)292-4477 for assistance.
We do not give refunds on any monthly rental for a lease agreement terminated before the end of the month, sorry.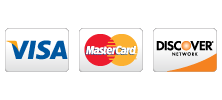 Simply CLICK HERE to see the terms and conditions.
5 x 10 x 8
This sized unit will hold furniture of a mid sized bedroom, dresser, queen sized bed, possibly a couch. and small boxes
10 x 10 x 8
This sized unit can hold two full bedrooms, or an entire family room.. couches, dressers, beds, furniture, boxes..
10 x 15 x 8
This unit can hold the contents of up to 3 bedrooms. Comparable to the contents of a 20ft moving truck.
10 x 20 x 8
Will hold the contents of a five-bedroom house, including a refrigerator, washer/dryer, dining room table, chairs and large boxes. Also comparable to the same amount of items you can fit in a 24 foot moving truck
10 x 30 x 8
Garage door on both ends of our largest rental unit. Will hold the contents of a 5- to 7-bedroom house, including large items such as a couch, bed, fridge, and entertainment center. similar to what a 40ft moving truck would hold.
RV Spaces
Fenced in Outdoor RV Storage -
RV, Fifth Wheel, Trailer, Boat
Maximum Length 20' - $25
Maximum Length 25' - $28
Maximum Length 30' - $33
Maximum Length 35' - $38
Maximum Length 40' - $43
All RV storage rentals must call the office to rent a space. Online renting is not available for RV storage.